Welcome back to Chative product updates! This release is absolutely bursting with awesome features. Let's jump out what we've done in the past week!
🎯 What's new?
Canned response is now available to try out!
66% of customers expect an immediate response to their inquiries – HubSpot
The statistic proved that we live in the age of convenience, where information is accessible 24/7, so you can get almost anything on-demand. And we truly understand how the work pressure is that a support team faces day by day.
Let's see… You start your shift, and before you know it, you're drowning in chats and don't have time to brew a cup of coffee. And the worst part? Most of those chats are about the same thing, and you have to type the same message over and over again.
Hence, as an innovative business messaging platform, we realize the need of making tedious daily tasks such as replying to customers faster and more enjoyable.
One of the most effective ways to deal with this is using canned responses.
Benefits of canned responses
Believe us, these message templates definitely make work easier.
Save your time and automate your work. You don't have to type the same message many times, each time a customer comes with the same question. Take less effort, and handle more conversation!
Allow you to reply quickly and boost the conversion rate. The customers will receive an almost immediate answer to their questions. Once they satisfy with your support performance, they will turn into regular customers.
Achieve consistency and personalized in support. Give customers concise and to the point responses and keep consistency in replies from various support team members through random replies.
However, canned responses can be a double-edged sword. On one hand, they help agents be more efficient and simply reply faster. On the other hand, using pre-made messages can easily sound unnatural and impersonal.
Canned responses tips and tricks
Let's highlight the points which can make these messages more fruitful.
Change the message in canned responses from time to time
Don't be overly formal
Be careful with technical jargon
Keep canned responses up to date
Consider using a sense of humor
Check out our demo here and create your first canned responses in Chative right now!
🚀 Other Improvements
Add emojis when sending messages. Emojis are a great way to enhance your conversations. Now you can use them to add emotions to the messages sent to your customers.
Leave space between two long messages. The space between two long and consecutive messages has been expanded a bit to make it easier for you to read customers' messages and yours.
Mark unread messages in your Inbox with a red dot. This dot appears when there are unseen messages that have arrived while you are browsing other pages. The intention of this dot is to let you know that there are new messages needed to handle. To see those messages and clear the dot, you need to view all of them so you won't miss any conversations.
🔥 Bug Fixes
[Onboarding] You will not be navigated back to the start of onboarding whenever you finish it.
[Inbox] The draft note will not change to a draft message when you switch tabs or browse around within app.
[Inbox] The preview attachment will disappear when you send it to your customers.
[Inbox] The attachment that is larger than 10MB cannot be uploaded and sent anymore.
[App] The space between sub-menus and items, or between items in each sub-menus has been adjusted so you can view the specific ones more clearly.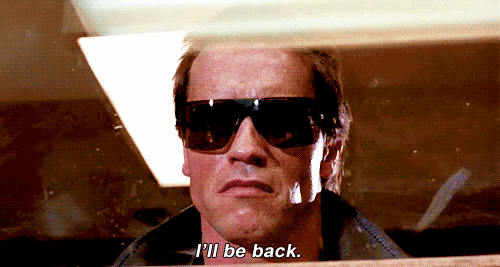 Chative will be back soon 😎 Don't forget to hear our latest updates. All the feedback is appreciated so we'd be very happy to receive more sharing from you all!